Fast 24/7 Gate Opener Repair Pros
With our gate opener repair we can get you back to regular operations at your residence or commercial property. The gate openers that we provide support to our mechanized arms that can control the open and closing of your different style gates. Having peace of mind knowing that when you press your gate opener that the gate will open, is just what we can bring through reliable repair services.
Whether you are experiencing an issue with your access control, gate function, hinges, keypad, motor or other aspect of your installation we can check out your system and make adjustments that will get you back up and running again. We can also perform repairs in the event that your automatic reverse function has stopped working or your gate was heavily damaged from storms or an impact/suspected break in.
Gate Opener Repair Functions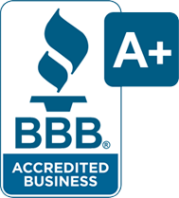 For gate opener repair we need to assess each of the functions of your gate opener. As a gate opener is relatively simple and close to a garage door opener we will first take a look at the transmitters as these can be some of the likely causes for concern with a gate opener function.
Be sure to look into the batteries on your key fob or remote control access. These can be some of the first things that will actually wear out over time. Checking in on these handheld transmitters or key fobs is an excellent idea to begin with and we can assess the battery life or condition of your transmitter as a likely first step.