Gate Openers Houston TX Gates & Openers
Our gate openers consist of a strong mechanized arm. This arm is capable of lifting the gate open and closed in several different configurations. This depends on the type of gait that you have. And on the way you would like it to open. Through a reliable gate opener a signal will be sent directly from the access control panel.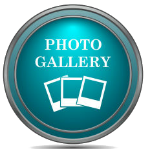 These control panels can vary based off of the types of mechanized gate opener that we install. You could potentially open your gate via a smart phone. The control signal is sent from a key fob (or a full remote-control keypad). With the keypad option you could potentially have a code that could be used to close or open the gate with ease. This can provide an added feature. Making it simple for any visitors. So that they know how to operate the gate. And gain access to your property. Also providing added assurance if you happen to forget your key.
As an additional security feature your gate can provide automatic reverse. In case it happens to hit an obstacle or remain obstructed. Having access to these safety features will ensure that your device does not risk a breakage getting held up or unable to reverse.