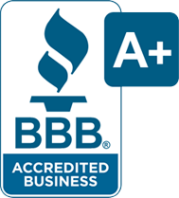 A commercial door not only improves the security of a business, but it can also enhance how a company services its clients. Sentry Garage Door and Gates has a vast inventory of commercial overhead doors.
We have provided support for storage facilities, docks, warehouses, grocery stores, factories, and more. Because our commercial garage doors contain 26 gauge or 16 gauge steel measured for strength values of 5 to 17.3. With our technical expertise and our staff of research and development experts, we can deliver a valuable product for your business's needs.
No matter what size commercial overhead door you may need, we can create a solution. Whether you need a new installation or support for your existing commercial garage door opener, our staff is extremely knowledgeable and ready to work at any location. Our commercial overhead door solutions will provide many years of reliable operation for almost any facility.
Emergency Houston Commercial Overhead Doors Service
We have many other products available in our inventory, with a wide range of industrial and commercial products. Sentry Garage Door and Gates is a company you can trust. Because of our focus on safety and quality. We are fully insured, meeting each of our customer's protection needs. Safety with your garage door or industrial overhead door is our top priority.
We will take the time to explain each installation to you, complete the installation process in the most efficient way possible, and complete all applicable testing. Your commercial overhead door will be functioning as expected after our installation or repair.
We will do our part to ensure that every overhead door and commercial garage door opener is operating effectively and safely. Our Houston commercial door team can also provide troubleshooting and support through our emergency service and our comprehensive warranty system.
Safety features
We can install rated safety features to protect your employees—various warranties back up to our safety features and garage doors. In other words, we can perform all maintenance requirements based on your future needs.
Bumpers and Seals
Dock levelers, bumpers, and seals. We can install professional seals, bumpers, and dock levelers for full-scale commercial businesses. Also, with our commercial installations, you can handle the loading and unloading of trucks, the perfect insulation for your loading dock, and more—fire doors and shutters. We can include the installation of shutters and fire doors. To help you prepare for the worst-case scenario.
High-speed doors. We install high-speed doors which are capable of opening very quickly. Our high-speed doors offer fantastic support for securing your business while maintaining convenience. Many large-scale commercial doors can take minutes to open rather than seconds. But with our high-speed model openers, you can open your commercial doors with confidence.
Motors
Commercial door motors. We offer installation, repair, and support for a wide range of commercial door motors. With our commercial door motor installations, you can ensure that even stick gauge commercial doors will open with ease. These fully upgradable garage door installations are far more potent than the average residential garage door opener. Also, with our manufacturer relationships, you can ensure that each of our commercial door motors comes with full warranties and support.
Rolling Steel Storage
Rolling steel storage doors. Our rolling steel storage doors offer maximum security and function. As a result, these rolling doors function flawlessly and feature some of the most robust materials from a commercial garage door.
We install rolling steel grills to offer you a secondary level of support or a way to control the temperature within your building. With a secondary backing of rolling steel grills, you can keep your garage door open without having to worry about the safety of your property. Industrial rolling steel grills can also provide extra support for your garage door.
Commercial Security Doors and Gates
Suppose you are having problems with your commercial garage door or any commercial security gate. In that case, we can come out and provide professional support for your needs. Because we understand that a broken garage door or security gate could cripple a business, and this is why we maintain fast service times.
If you need installation, repair, or maintenance on a commercial garage door in the greater Houston area, contact Sentry Garage Door and Gates today. Our technicians are standing by for all of your commercial garage door or gate needs.