ELECTRIC GATES HOUSTON TX – REPAIR & INSTALL
Schedule Same Day Electric Gate Service
(281) 520-3984
Electric gates are one of the most coveted enhancements for modern home and business owners. And why not? They offer the perfect balance between security and convenience. If you've been toying with the idea of getting electric gates for your property, get in touch with us now. We are Houston's most trusted gate and fence service providers, offering all types of repair and installation solutions for electric gates.
THE BEST ELECTRIC GATES & OPENERS HOUSTON TX
WHY SENTRY FOR ELECTRIC GATES & OPENERS?
Electric gates are becoming a common sight across residential and commercial properties. Available in a wide variety of price range, electric gates are also easy to maintain and repair. These are some of the reasons for their growing popularity.
If you want to improve your home's value and curb appeal, installing electric gates can be a great option for you. In fact, there are three big benefits that homeowners bank upon while deciding to go for an installation of electric gates on their premises.
Better security for their premises
Elegantly designed gates are an asset to the property as they add a significant degree of curb appeal and lend a stately presence to the surroundings
Improved security and enhanced curb appeal automatically notches up the property value by a degree or two.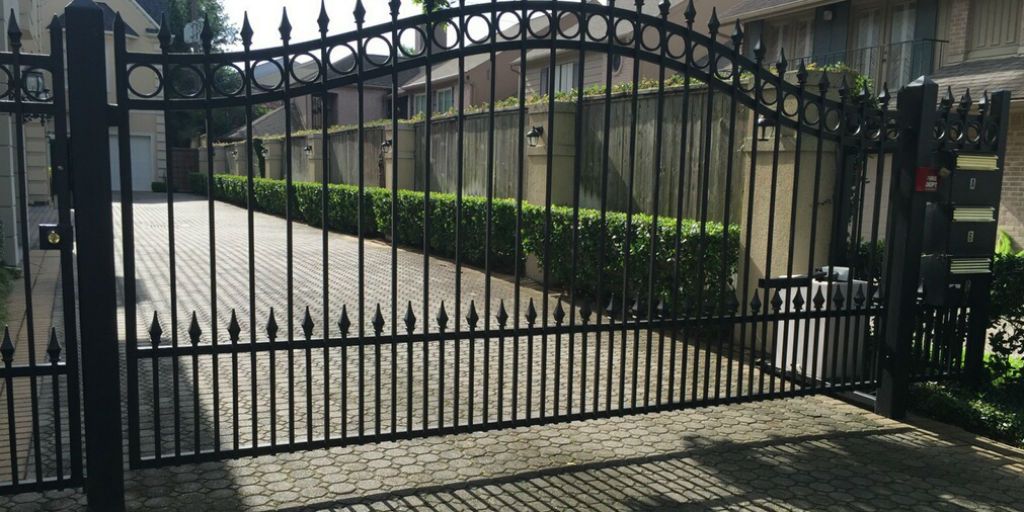 Electric Gate Openers
Every household or business that has a long driveway is a great candidate for electric gate openers. If you are still without one, this may be a good time to consider purchasing a new model for better security of your property. You have three different types of electric gate openers to choose from.
Solar Gate: An excellent alternative to those where the gate is very far away from the traditional source of power. The system is a simple one, comprising a gate operator, exit sensor, and radio controls that can operate the gates on numerous cycles without high power consumption
Sliding Gate: This is usually installed at the end of the gates either in an open or a closed position. A chain is attached close to the bottom and across the gate, passing through the gate operator shuttling back and forth. A similar type of gate to this one is the automatic farm gate openers
Rolling Gate Openers: An ideal choice where it is not possible to install a swinging gate. The installation is largely preferred for manual operations. Automation, though possible, often gives rise to a number of operational stumbling blocks
Electric Gates Repair
There could be plenty of reasons behind why your electric gates decide to simply stop working & needs gate opener repair. The first and most obvious reason of all is that the gate operator does not have the necessary power to run. Please ensure that the electrical breaker installed on the gate has been turned on before you decide to try and operate the gate.
The next thing to do after you have established that there is power supply to the opener is to ensure there is no physical interference obstructing the movement of the gate. If that is the case, the motor will require a reset. This is essentially a minor repair and results are often achieved by simply turning the power off and switching it back on.
If the situation is something more serious, you could check our FAQ page or better yet call one of our experts. At Sentry Garage Door & Gates, we take care of repairs on all types of entry systems, accessories, and gates. We are committed to providing reliable and fast services to all our customers.
You can call us anytime for any type of electric gates related services.