Driveway Gates – Sales & Service Houston TX
Schedule Same Day Driveway Gate Service
(281) 520-3984
Sentry Garage Door and Gates Driveway Gate Company. The #1 choice for driveway gates since 1999!!! Our number one goal has always been to maintain a higher standard. We have done this by providing top-quality products and the best customer service. We specialize in driveway gates for residential, multi-family, commercial, and industrial applications. With one call you will know your in good hands with Sentry Garage Door & Gates.
Driveway Gates Add Value To Any Home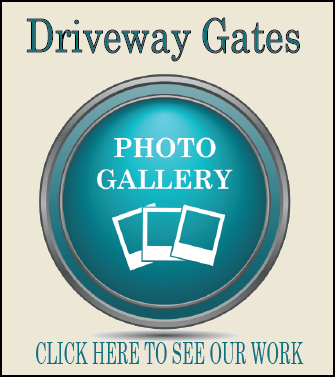 Adding value to your home. An automatic driveway gate comes with its own level of prestige. As you pull up to your home, you could have your gate automatically open. Open as you slowly drive your car down the driveway. This could be a very impressive feature if you are planning on selling your home in the near future.
Something For Everyone
They can come in many styles. Iron gates can match the exterior of your home. As well as give you a number of different looks for your home's exterior. Adding in a private gate for your home can really change the entire look of your home. And help you really showcase your style.
Strong As Bull… Secure… & Convenient
They are strong! With the right opener, an automatic gate can be extremely reliable. The strength of an automatic gate can also really protect your home's exterior.
They keep your property secure. Automatic gates can come with keypads or in car openers to secure your property for the future. Automatic gates can really deter crime and prevent trespassing on your property.
They are convenient. If you already have a gate on your property. Installing an automatic gate opener will ensure that you can quickly gain access to your property. No more inconvenient getting out of your car or having to go out to let guests into your property.
THE BEST DRIVEWAY GATE HOUSTON TEXAS SERVICE COMPANY
FAST DRIVEWAY GATE REPAIR

SOLAR GATES OPENER SERVICE
DRIVEWAY GATE ACCESS SYSTEMS

DRIVEWAY GATE OPENER REPAIR
Sliding Driveway Gates
A sliding driveway gate can be a stunning addition to the front of your home. If you have a gate previously installed or you require a gate and sliding opener installed. Contact Sentry Driveway Gates today. Here are some of the top reasons why you should consider securing your property with a sliding driveway gate.
Gate Reliability – Profile – Security
Sliding driveway Gates come with a number of safeguards that can make them an excellent option for an automatic gate. While automatic gate openers that swing and can be elegant. Sliding driveway gates often require less energy. And can offer a better track record of reliability.
Low profile sliding driveway gates can be created in such a way that the gate can virtually disappear. These gates can disappear into walls or be made from much more low-profile materials. This makes them an ideal option for taking up less space than other alternatives.
Enhanced security. A sliding driveway gate with a LiftMaster gate opener will offer more security for your property and act as a very large crime deterrent. Installing a sliding gate on your commercial property or residential property could be an ideal solution for security.
Security Driveway Gates
One of the most common reasons that we install gates in driveways for our clients is for the purpose of increased security. Here are some of the top features of security driveway gates that can enhance the security of every property:
Deterrent
Even just seeing a sliding gate or security gate at a property can be enough to potentially thwart a potential criminal or trespasser. Chain link gates have the same effect. With a large enough gate, you can protect your property now & into the future. Ensuring that nobody would even attempt to make their way onto your premises.
Stopping Solicitors
A gate with an intercom can be a great way to stop solicitors from making their way onto your property. Having a CCTV system or intercom will ensure that any visitor to your home has to announce themselves before stepping onto your property. This can be a great way to control solicitors and unwanted visitors for your property.
Adaptive Security
Through the installation of gates that open with a pin code, you could consistently change the security pin on your gate. This is called an access control system. With a keypad at the front of your property you can make sure that guests can have a keypad entry for a one-day event and then potentially clear the keypad for regular daily use. This ensures proper security on your property while adding convenience for big events. Check out our BBB Rating as it compares to other accredited gate companies in Houston.
Adding to the value of your home. A security gate can certainly add value to your home. Many homeowners value security and make one of these gates of priority in the curb appeal of their next home purchase.