Gate Openers Professional Service and Installation
Schedule Same Day Gate Opener Service
(281) 520-3984
Sentry Garage Door and Gates Openers can provide you with a reliable gate opener that will protect your property as well as provide added convenience of an easy opening gate. The gate openers that we sell, install, & service are very simple to operate. There is almost zero maintenance & they run smoothly for a long time!
Houston's Most Dependable Gate Opener Service
Houston's Fastest Gate Opener Repair
Gate Openers Houston TX Gates & Openers
Our gate openers consist of a strong mechanized arm. This arm is capable of lifting the gate open and closed in several different configurations. This depends on the type of gait that you have. And on the way you would like it to open. Through a reliable gate opener a signal will be sent directly from the access control panel.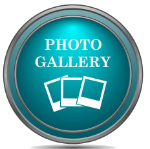 These control panels can vary based off of the types of mechanized gate opener that we install. You could potentially open your gate via a smart phone. The control signal is sent from a key fob (or a full remote-control keypad). With the keypad option you could potentially have a code that could be used to close or open the gate with ease. This can provide an added feature. Making it simple for any visitors. So that they know how to operate the gate. And gain access to your property. Also providing added assurance if you happen to forget your key.
As an additional security feature your gate can provide automatic reverse. In case it happens to hit an obstacle or remain obstructed. Having access to these safety features will ensure that your device does not risk a breakage getting held up or unable to reverse.
How Our Houston Gate Openers Operate
A garage door opener and a gate opener are relatively simple. There is not a gigantic difference between the motor or operation for these systems. The receiver will send a message directly to the control box which can then activate and begin movement. Once the gate begins to open. The motion can also be stopped by pressing the button again. This can ensure that you could go back into your property without the gate fully closing. Preventing the gate from closing on an obstacle.
Gates Openers Houston Systems Requirements
Most gate opening devices are actually manufactured to work with almost any type of gate. The two most popular gates that we work with include swing Gates as well as sliding gates. The gate openers that we install are all designed with the idea of a certain weight and size accommodation. Linear and articulated gates are available for installation.
Articulated arm style gates work with a pad mounted on gates which are typically heavier than normal. This type of system is not generally installed into a solid wood gate. Because wind resistance on these materials can add extra weight. This places extra strain on the frame of the gate. When we arrive at your location to perform an assessment. We will look into the best type of gate opener that will suit the needs of your gate installation.
Swing VS Sliding Gate Openers
Most swing Gates are usually operated by electromechanical systems or electrohydraulic systems. Electromechanical equipment is usually installed for domestic users and its ideal for many family residences. Hydraulic equipment is usually designed for commercial use or a heavier use. These are the types of installations that commonly find themselves in factories, large gates and more. With a hydraulic operator, posts are fixed throughout the sides of the gate "post". And a hefty cross-member is welded onto the gate. This is done to ensure maximum strength. And for the best use of the powerful motors.
With sliding gates however, some advantages can be found over swing Gates. A sliding gate will require far less space and it makes it much easier for the installation process. As well as for more accessible parking throughout the property. Sliding gate openers can also offer a much higher level of security. This is because they are more difficult to open without the use of the gate installation. The feature is often used when installing a Houston driveway gate. Driveway gates & sliding gates also provide support for any upward type of sloping driveway where typical swing Gates would not be able to open.
Gate Openers Questions & Answers
There are a number of main questions that are service professionals ask when they arrive on site. If your gate has already been installed we will need to identify some of these factors. This is done to make sure that you are a good candidate for an electric gate opener. Most well-made gates need to be able to swing freely on their hinges. Furthermore they need to have horizontal cross members for stability. And finally have no instance of dragging on the ground & stand level. All of these factors will determine the eligibility for your gate opener. As well as what type of unique gate opener you might require for installation needs.