Schedule Same Day Gate Opener Service
(281) 520-3984
At Sentry Garage Door & Gates we install and service gate openers. Gate opener repair in and around Houston TX. Support for getting your gate opener back up and running is essential to getting back to normal. We know this, and do it fast and right the first time! LiftMaster & Apollo gate opener repair professional services.
Fast Gate Opener Repair Pros
With our gate opener repair we can get you back to regular operations at your residence or commercial property. The gate openers that we provide support to our mechanized arms that can control the open and closing of your different style gates. Having peace of mind knowing that when you press your gate opener that the gate will open, is just what we can bring through reliable repair services.
Whether you are experiencing an issue with your access control, gate function, hinges, keypad, motor or other aspect of your installation we can check out your system and make adjustments that will get you back up and running again. We can also perform repairs in the event that your automatic reverse function has stopped working or your gate was heavily damaged from storms or an impact/suspected break in.
Gate Opener Repair Functions
For gate opener repair we need to assess each of the functions of your gate opener. As a gate opener is relatively simple and close to a garage door opener we will first take a look at the transmitters as these can be some of the likely causes for concern with a gate opener function.
Be sure to look into the batteries on your key fob or remote control access. These can be some of the first things that will actually wear out over time. Checking in on these handheld transmitters or key fobs is an excellent idea to begin with and we can assess the battery life or condition of your transmitter as a likely first step.
Sentry Houston Gate Opener Repair Since 1999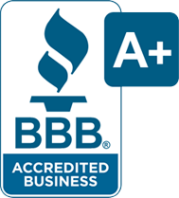 The second aspect that we could potentially look into maybe the control box. If the keypad or control box is unable to send a signal to the circuit which will activate the gate operator arm, there is no way that the gate can properly swing open with ease. Control box issues may require replacement but we can do the appropriate checks to make sure that your control box is not effected by weather or other factors.
We assess repair issues based off of the way that your gate actually functions:
If your gate is manufactured to swing or slide we will change the way that we go about making repairs to your gate. This is why electric gate openers will require different types of repairs based off of their construction for example.
A swing gate in electromechanical format often just has an interruption in power or an issue with the motor that is causing the gate to function improperly. Electro hydraulic equipment can sometimes be prone to leakage of hydraulic fluid as well as interruptions in power. We will be sure to show up to any service call appointment with the appropriate diagnostic tools as well as replacement parts that we can use to get your motor up and running again. We can replace hydraulic fluid as well as test your hydraulic system for future functions.
Check The Track First
Checking the function of tracks and gates is the next logical step in our series of repairs. On occasion the tracks can start to break up or become impeded with a series of hazards in the way. The gate can also on occasion drag on the ground or rust in various locations causing detachment of motor components and more. Having a professional inspection will identify some of these troublesome spots and get your gate back up and running with full peak functions.
As well as performing these vital function repairs we can also check your gate to make sure that it's fully level, swinging freely on its hinges as well as moving without dragging along the ground. These adjustments could have your gate opener working more efficiently than ever before as well as provide your gate with more stability which can prevent future repairs and costs.
Contact our staff today if you have any questions about our gate opener repair process. Or you require immediate gate repair services. We can get your gate back up and running with the greatest possible efficiency today.