Because we remain on call throughout weekends and evenings. We are available for immediate dispatch on almost any type of garage door repair. Our fleet of repair trucks comes fully stocked and ready to handle your repair needs. On any type of garage door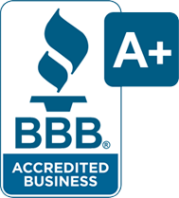 issue. By remaining at the ready we can deliver support when you need it the most. Going without a garage door can be detrimental for the security of your property. And we can provide immediate repair and support for your garage door structures, openers and more. No matter what you may require for garage door repair in Houston, our staff is available for your needs today.
We can offer quality repairs with fast response times. Our skilled technicians are available to diagnose any issue very quickly and get your door back up and running again. Diagnosing some of these early issues with the garage door can also prevent serious repairs from cropping up in the future. Our technicians can ensure your garage door remains up to perfect working condition. Even if you have a garage door that has a fairly noisy operation or a series of issues that could potentially strain on the motor, we can deliver the help that you need to ensure quality operation in your garage door systems.
Houston Garage Door Repair Technicians
Our quality technicians can provide easy diagnosis for a wide range of garage door issues. With our experience we have become one of the most trusted Houston garage door repair specialists. You can schedule an appointment today or contact us for emergency services. Including for your garage door motors, hardware and more. If you notice a spring that's out of place or your garage door no longer seem supported for opening, contact us today and we can troubleshoot most any issue.